It's the most important day of your life
Preserve those memories forever!
Contact Us
Creative. Bold. FUN.
Your wedding day will fly by. Let our amazing photographs transport you back!
Your wedding day will be one of the best of your life. It will also be the most insanely busy and overwhelming day, and your photographs will enable you to enjoy the moments you were too busy living at the time.
Our philosophy is simple: we are here to document your love and your special day, and we will ensure you get beautiful, creative images - and have fun while doing it. From stunning portraits of the two of you, to candids of you and your guests, as well as all the activity and details of your day. The photography will be stress-free and your images and album will be awesome.
We'll take care of all your photography needs, on the wedding day itself or with our options for engagement shoots beforehand and rock the frock sessions afterwards.
Your wedding isn't generic, so we don't do cookie cutter: our wedding coverage is bespoke to you.
Contact us at the link below for a free consultation.
click/tap to view bigger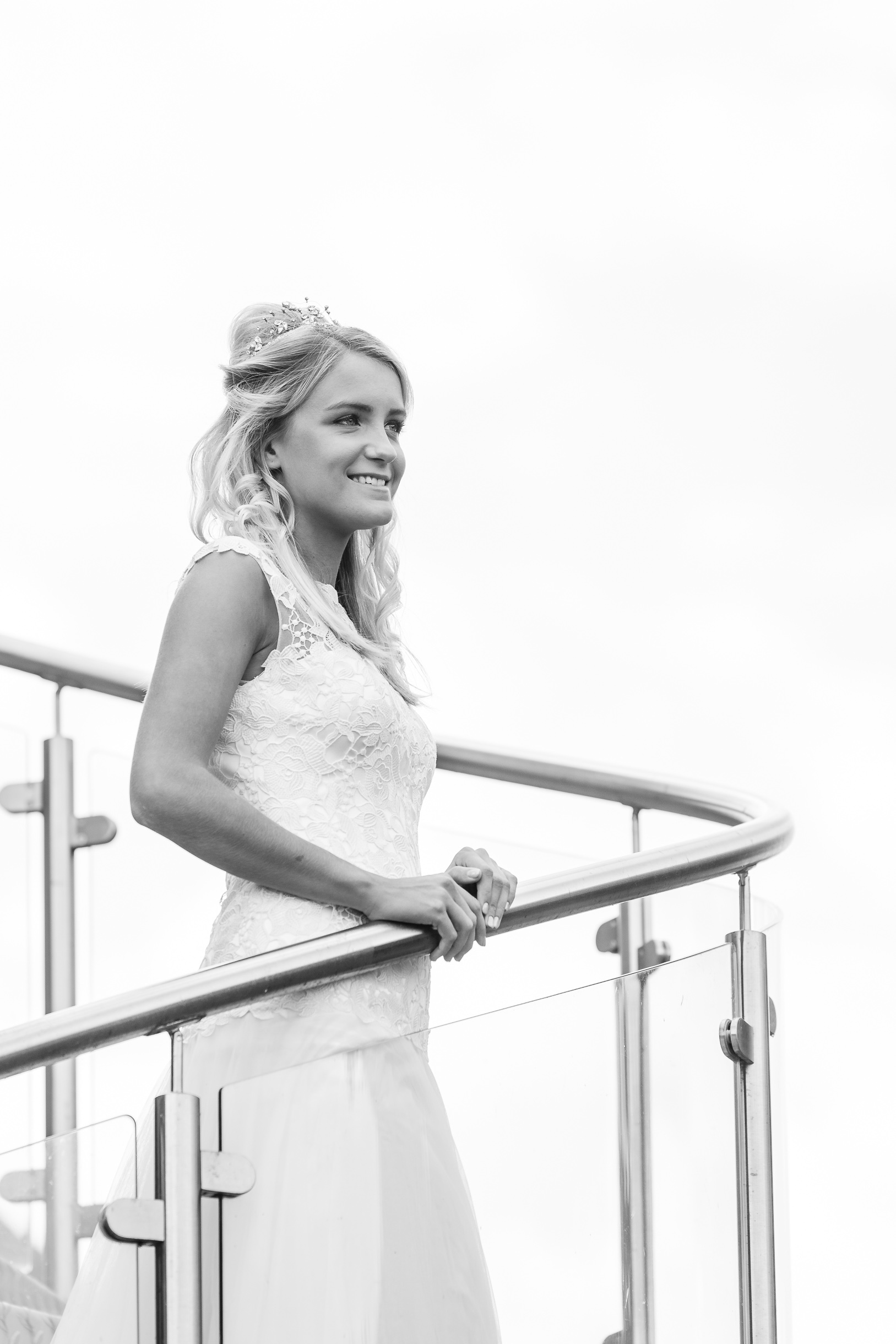 About DKClarke Photography
Dan Clarke is a leading west London wedding and portrait photographer
As well as guaranteeing wonderful photography, we have extensive experience in arranging events. This means that we can spot problems and solve them before they happen. We can also think up contingency plans on the fly better than the A-Team, so that you're free to enjoy all the fun of your wedding day.

Dan lives with his wonderful family (they made him say this) in south west London, has been photographing for years, and wants to talk to you about your wedding plans!

Thanks Dan for the brilliant photos of our wedding day and for working so hard not only to present them in such a great way for us to view and share with friends and family afterwards, but also to take them at the time – including crouching in cow fields, risking being rowed around by our best man/bridesmaid for boating pics, and those you took with ceilidh dancers bearing down on you!

Also thank you for being so great on the day – many of our guests have since independently said to us what a nice guy you are and how good you were at organising people without photos becoming an intrusive part of the day, and we enjoyed your company and appreciated how much you went above and beyond for us just as much as our guests noticed it, so just to say again, thanks very much!

Thank you so very much Dan for being a huge part of making our day so special. We are so glad we chose you as our photographer to take our wedding pictures. Your unique, imaginative and sometimes 'cheeky' style captured wonderful moments of intimacy, fun, laughter, tears and celebration creating a delightful and illuminating record of special moments going on with us and our guests that weren't aware of.
 Choosing the right photographer for what is one of the most important days of one's life can be stressful but your professionalism and absolute attention to detail throughout was superb and we trusted you right from the moment we saw samples of your work and had our first briefing with you. The beautiful pictures you provided will evoke the wonderful memories of our special day every time we look at them and will be treasured for ever. We cannot recommend you highly enough.

We were delighted with Dan's friendly approach and professional service at our wedding. Before the big day he met with us to answer our queries, then checked out both our wedding and reception venues so he already had great ideas about which locations would make the best places for photos. On the day itself he wasn't intrusive, blending in with our guests while at the same time organising us when it was required! This provided us with valuable time to ourselves where we could relax and have our photos taken away from the hurly burly. When it came to the group photos, Dan proved very adept at crowd management, so everyone was in the right place at the right time.

After the wedding, Dan speedily provided us with a slide show summary of some of the main photos, which we enjoyed looking at on our honeymoon. By the time we returned, he had already organised a provisional album layout, which made things so much simpler for us when selecting which photos we wanted. The quality and finish of this album was absolutely fantastic.

We really couldn't recommend Dan any more highly! If you're looking for a wedding photographer, you should look no further.
You are a fantastic guy with an amazing talent! We couldn't have picked a nicer person to capture our special day. We Would like to thank you for your hard work and dedication you put in to making our wedding day special. Just received our album that you put together for us. The way you have captured every single moment in the photos bring back fond memories of the day.

Would happily recommend to anyone....

your perfect day, perfectly photographed
Contact us for a free consultation, and find out how we can make the perfect wedding better!
Drop us a line at the link below and we'll be in touch soon